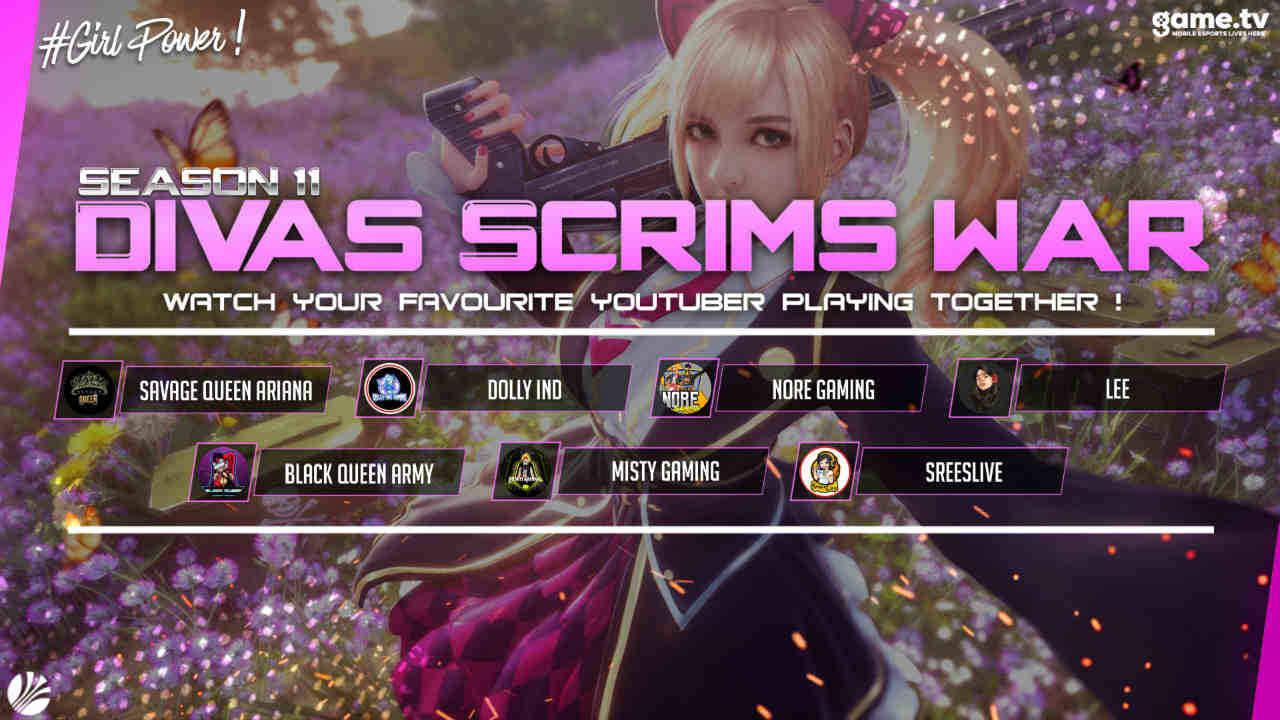 Game.tv has announced that it will be hosting Season 11 of its Free Fire tournament that is exclusively for women. Called the Diva Scrim Wars, the tournament is aimed at assisting and supporting emerging female players in India's gaming and esports space. The company notes that the Diva Scrim Wars is one of eight community-based tournaments organised by Game.tv.
The Diva Scrim Wars tournaments will be hosted weekly with prizes ranging from Rs 2,000 to Rs 20,000 each week. These matches will be broadcast on popular female YouTuber channels such as TenQueenGaming, SreesLive, DollyindGaming, BlackQueenArmy and more. The company notes that this will help "further activate and promote female content creators in creating awareness for the tournament."
Rosen Sharma, CEO Game.tv stated, "Indian mobile esports segment is already set for a massive expansion with rising popularity of mobile esports. We are witnessing increased traction from female casual gamers especially for games such as Free Fire. The tournament allows for improvement in several areas within the gaming ecosystem. Aside from encouraging more female participation in gaming and esports events, it also aims to offer financial support through weekly prizes while allowing opportunities to both male and female shoutcasters. In its 13th season of the tournament, we are well positioned to cater to a larger user base willing to participate from the country."
Registrations for Diva Scrim Wars will take place a week prior to the tournament. These will be held on the CriticalX Discord Server directly on the Game.tv platform. Further information will be available on the CriticalX Social handles and Discord. The company notes that while all matches will be streamed on YouTube, it will eventually offer multi-platform streaming services. Currently, there are a total of nine events scheduled and the current season started on November 16, which matches starting from November 21 onwards.