Garena Free Fire is teasing the announcement of a brand-new character being added to the game. While the company has not confirmed anything, internet sleuths have pretty much deduced that the new addition will be a character based on Bollywood actor, Hritik Roshan, which leaked a while back. The inclusion of the character is a part of the company's 'Be The Hero' campaign. Details will be revealed on August 29 via the company's official social media channels.
Mark your calendars!

Something exciting is coming to Free Fire in the next 5 days!

Can you guess what it is? Tell us in the comments below #bethehero#FreeFire #IndiaKaBattleRoyale #Booyah pic.twitter.com/4U0e5Pu4dh

— GARENA FREE FIRE (@GarenaIndia) August 24, 2020
While the company has not confirmed the identity of the new character, plenty of clues suggest that it will be Hritik Roshan. First off, the mail we received mentioned that the developers were looking forward to "bringing together two extremely popular industries in the country", namely film and gaming. Which pretty much confirms that the new character will be based on a prominent name in the film industry.
Of course, there was a pretty big leak a few weeks ago that suggested that Hritik Roshan was going to be a playable character in the game called Jai. The leaked image also bears a striking resemblance to the one teased by the company. Not only that but the teaser suggests that the new character will be in his forties, and Hritik Roshan's current age is 46.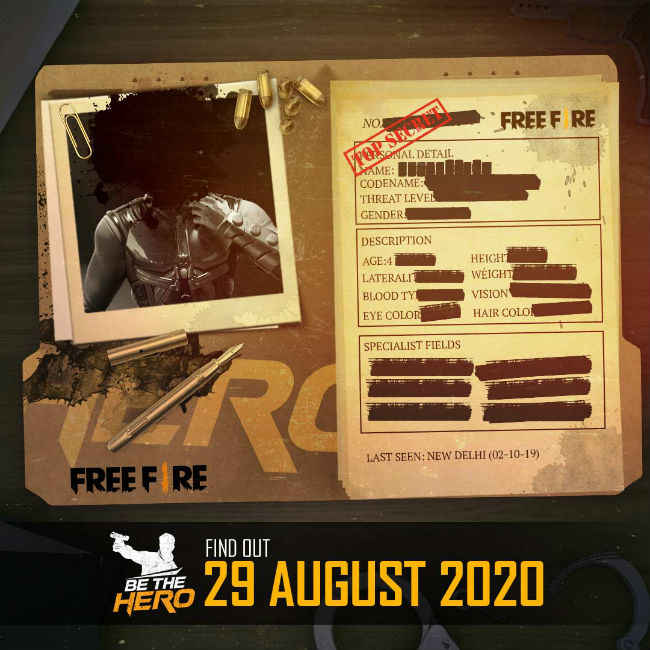 Leaks suggest that the new Jai character will have an ability called 'Furious Reload' which is said to automatically reload any weapon that the player is using. This should give players an edge in firefights as the player won't have to worry about manually reloading his or her weapon. It was initially thought that Jai would be a part of the OB23 update. However, the update instead introduced Luqueta and Hayato.