Amazon Great Indian Festival sale
Up to 60% off on Electronics and other items.
Click here to know more
Advertisements
LG has officially launched the Signature OLED RX, the world's first commercially available rollable television in South Korea at a mind-boggling price of 100 million KRW (Korean won) which roughly translates to around Rs 63,99,894 by direct conversion. The Signature OLED RX is one of its kind television in the world and the company has been developing it since for more than two years after previewing prototypes during Consumer Electronics Show in 2018 and 2019.
The 65-inch 4K UHD screen essentially rolls-into the aluminium base of the TV and has three different modes for users to choose from. This TV by LG is as premium as they come, which isn't surprising given the price tag. We get the OLED display, a brushed aluminium base that can be engraved with a name or message and a wool speaker cover by Kvadrat, a Danish fabric company in black, gray, blue and brown colours to choose from.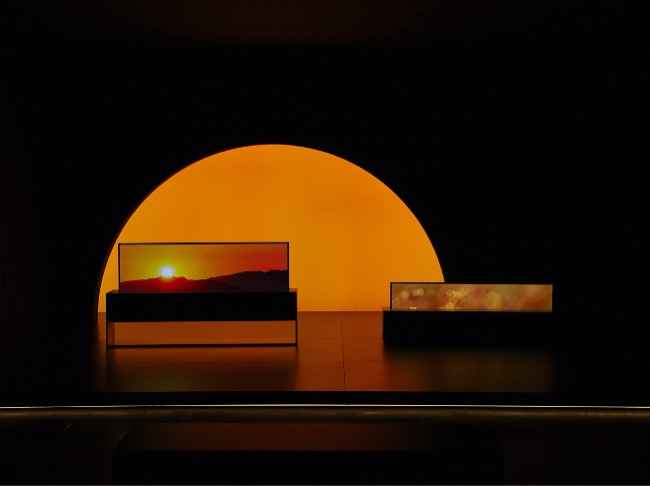 This rollable TV offers three viewing modes– Full view, Line view and Zero view and while the other two are self-explanatory, the line view essentially enables just a part of the screen to lift from the base and can be used to display time, pictures and control music playback.
"The R in the name not only signifies that the TV is rollable but that the TV is also revolutionary in the home entertainment space, redefining the relationship between a TV that can disappear from view at the touch of a button and the surrounding space," LG wrote in a blog post.
Needless to say, the LG Signature OLED RX is a luxury product that delivers great picture quality and looks just as great sitting in a room. "LG's exquisite creation liberates users from the limitations of the wall, enabling owners to curate their living environment without having to permanently set aside space for a large, black screen that is only useful when turned on," the company adds.
The LG Signature OLED RX65 has won the CES 2020 innovation award and features self-lit sub-pixels with support for Dolby Vision IQ and Dolby Atmos. Each RX65 unit is built to order and the TV is available to purchase in South Korea. There's no official word of its launch in other countries just yet.