It's hard to believe that it's been almost 9 years since the epic Mass Effect Trilogy concluded. Shepard's escapades through the galaxy are not only some of the best BioWare has ever produced, but one of the best sci-fi stories in gaming, period. We're just going to pretend Mass Effect Andromeda never happened. Luckily for you, if you're someone who has yet to experience one of BioWare's best franchises, we finally know when exactly the remastered version of the trilogy, Mass Effect Legendary Edition, will be releasing – May 14, 2021. That's pretty close! We also got a first look at the remastered trilogy and have a lot more details for you. Read on!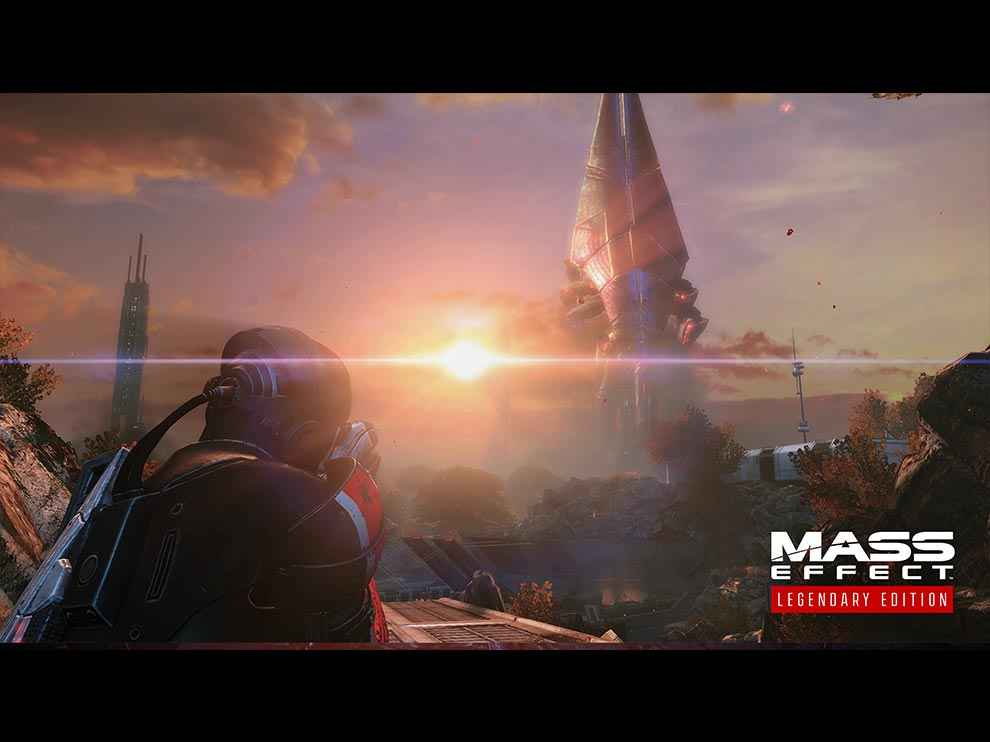 Eden Prime has never looked this good
Mac Walters, who has been with BioWare since the early 2000s, is the Project Director for Mass Effect Legendary Edition. He has worked on every Mass Effect game since, so the remaster is hopefully in good hands. Whatever we've seen in the first looks promising. Without further ado, here are some more details about Mass Effect Legendary Edition.
Mass Effect Legendary Edition first look details
Mass Effect Legendary Edition will include all content from the original trilogy. This includes all 40+ DLC, in a single package.
The three games will come with a single launcher interface; you will launch all three games from this one launcher. This comes with more benefits as well, which we'll get to in a bit.
Mass Effect Legendary Edition will come with full 4K support, enhanced visuals and HDR support. This isn't simply just upscaled textures, they've gone back to each of the games and improved textures. There's detail that hasn't been seen before in the Mass Effect games that will be visible in the Legendary Edition.
The game will support 60 FPS for the Xbox One X, Xbox Series X, PlayStation 4 and PlayStation 5. This is a given for PC.
In addition to supporting higher refresh rates, the game will also support ultra-wide (21:9) screen setups.
Mass Effect Legendary Edition will feature a universal (and improved) character creator across all three games. The iconic fem Shepard who was introduced in Mass Effect 3 will be available right from Mass Effect 1.
Character creation has been improved; will feature more options. Also, your created character in Mass Effect 1 won't look drastically different when imported to Mass Effect 2.
Mass Effect 1 will be seeing a lot of much needed gameplay and QoL improvements. The first part is widely regarded to be the slowest out of the three, and features comparatively dated gameplay. Hopefully, a lot of those issues will be addressed in Legendary Edition.
One of the key improvements and points of focus are the load times. The infamous elevator load times, if the first look is anything to go by, have been cut down by a significant amount.
Mass Effect 1 also has combat HUD changes to bring it more in line with the sequels. Furthermore, even the beloved Mako has been improved. Exploring on the Mako in the newly redesigned environments looks amazing.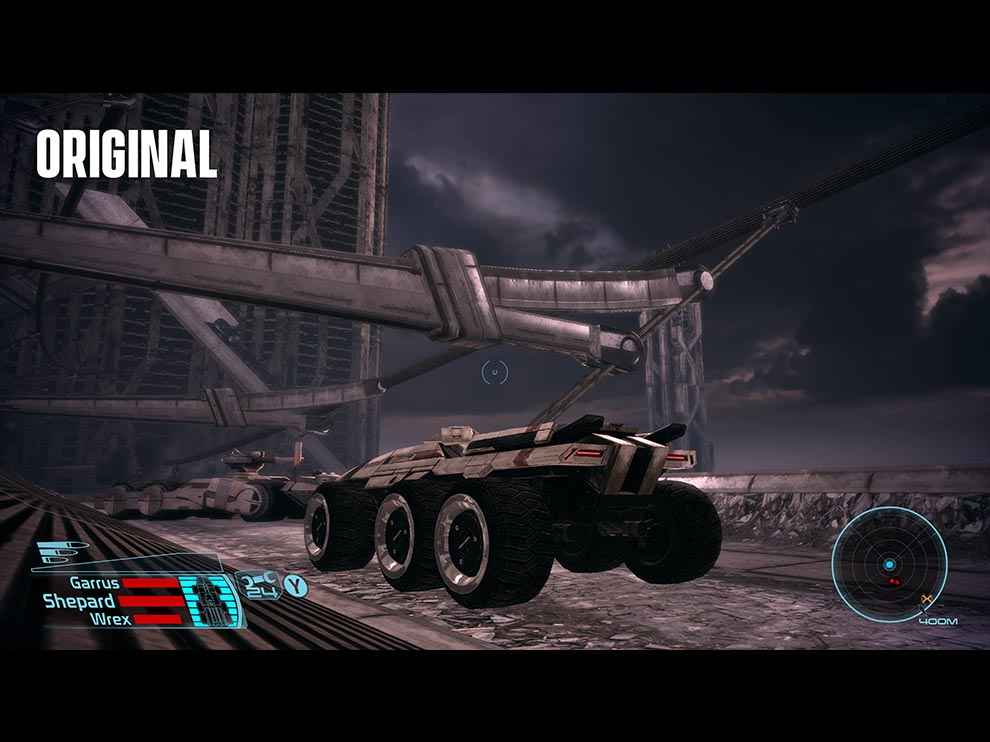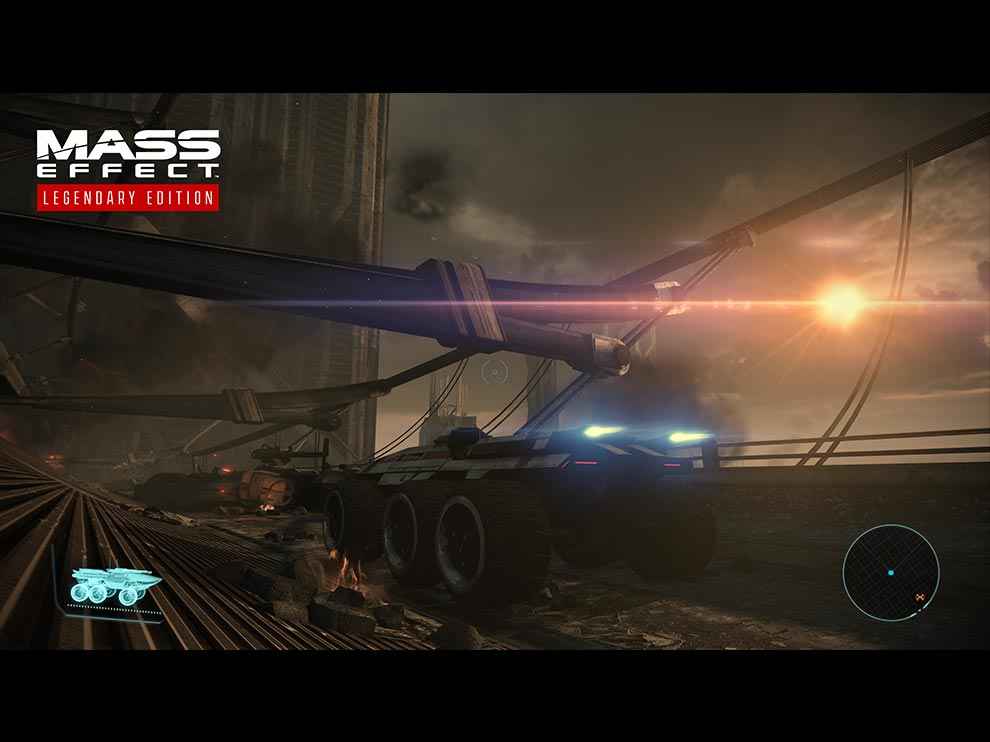 The comparison speaks for itself
The trilogy will be sticking to Unreal Engine 3, in order to maintain the essence of the original trilogy. Unfortunately, this means there won't be any features like Raytracing.
Like with the launcher, one of the points that came up a lot was harmonisation between the three titles. Consistency between characters, locations and more between the games.
Those are some of the details we learned from the first look for the Mass Effect Legendary Edition. We're quite excited about the remaster and can't wait to get our hands on it.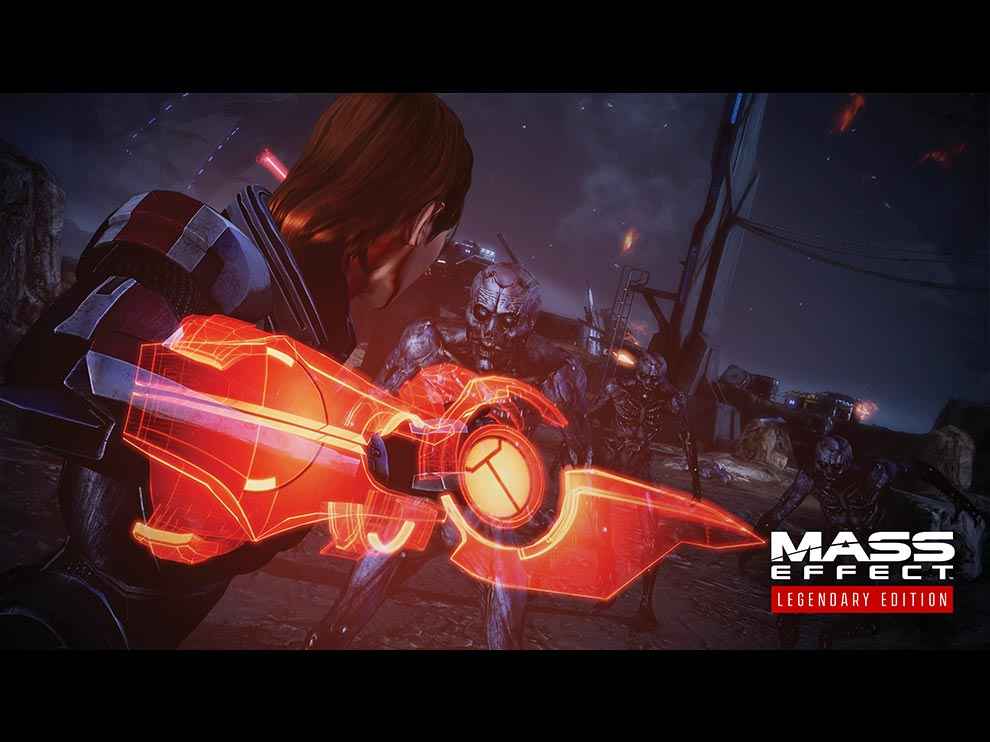 Take husks down in glorious 4K
Mass Effect Legendary Edition is set to release on May 14, 2021. It will be priced at INR 3,999 for the PS4, Xbox One, and PC (Steam). Check out the new trailer below.
Tags:
Mass Effect Legendary Edition Mass Effect Mass Effect Trilogy Mass Effect Remaster Mass Effect Legendary Edition release date Mass Effect Legendary Edition price Mass Effect Legendary Edition price in India