Microsoft have finalised their $7.5 billion (INR 54 lac crore approx) acquisition of ZeniMax Media, which is the parent company of Bethesda Softworks. The confirmation came from Microsoft's Xbox head Phil Spencer via Twitter in a blogpost. This was one day after the European Union approved the deal.
Today we officially welcome Bethesda to Team Xbox. Our goal is to empower the teams across Bethesda to create their greatest work and to learn from them as we deliver more games to more players around the world. Our work together begins now. https://t.co/Ul0jJ41Dr0

— Phil Spencer (@XboxP3) March 9, 2021
In the blog post, Phil Spencer confirms what was on pretty much everyone's mind, about the future of Bethesda games and their exclusivity with Microsoft's consoles and Windows.
"This is the next step in building an industry-leading first party studios team, a commitment we have to our Xbox community. With the addition of the Bethesda creative teams, gamers should know that Xbox consoles, PC, and Game Pass will be the best place to experience new Bethesda games, including some new titles in the future that will be exclusive to Xbox and PC players."
As seen on the blog post, which is linked in the tweet above.
More than just Bethesda
The acquisition of ZeniMax Media brings with it a lot more studios than just Bethesda however. You've also got id Software, ZeniMax Online Studios, Arkane, MachineGames, Tango Gameworks and Roundhouse studios. And all them have some pretty stellar games to their name, including the likes of The Elder Scrolls Online, Dishonored, DOOM, Wolfenstein, and The Evil Within, with several of them already working on anticipated upcoming titles. Including all of the studios Microsoft previously acquired, this brings the total to 23 first-party studios.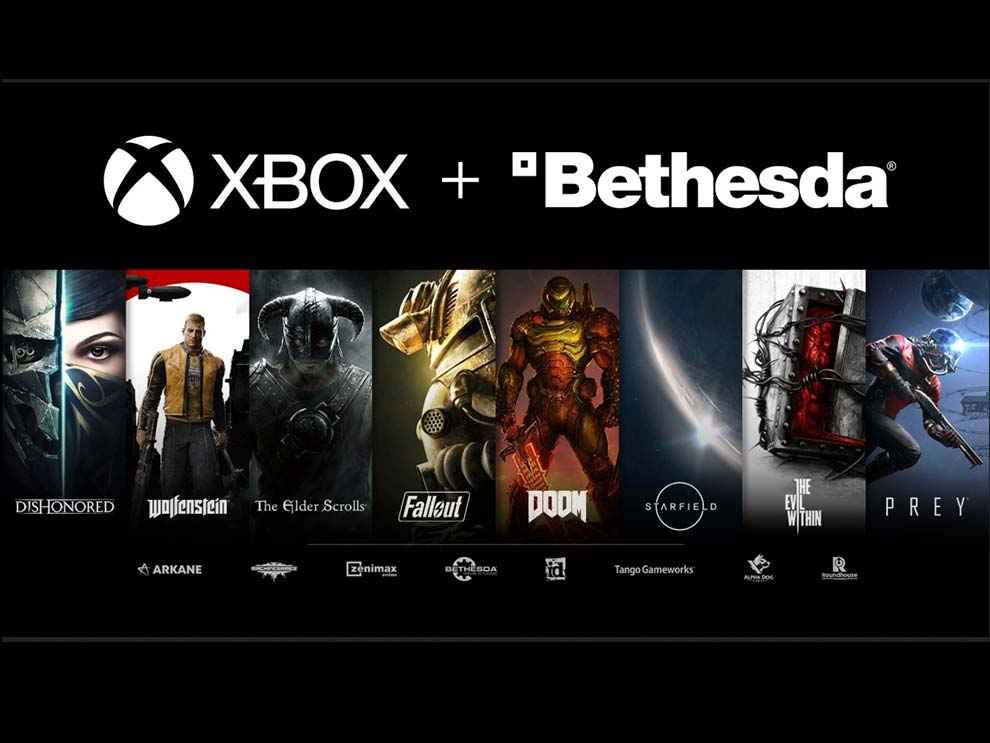 Microsoft first announced their plans for ZeniMax Media's acquisition late last year, in September, just prior to the launch of the Xbox Series X. Other than the post above, we have no confirmation on what games will be included in the Xbox Game Pass, but we can expect this and more to be revealed this Thursday (March 11-12, 2021).