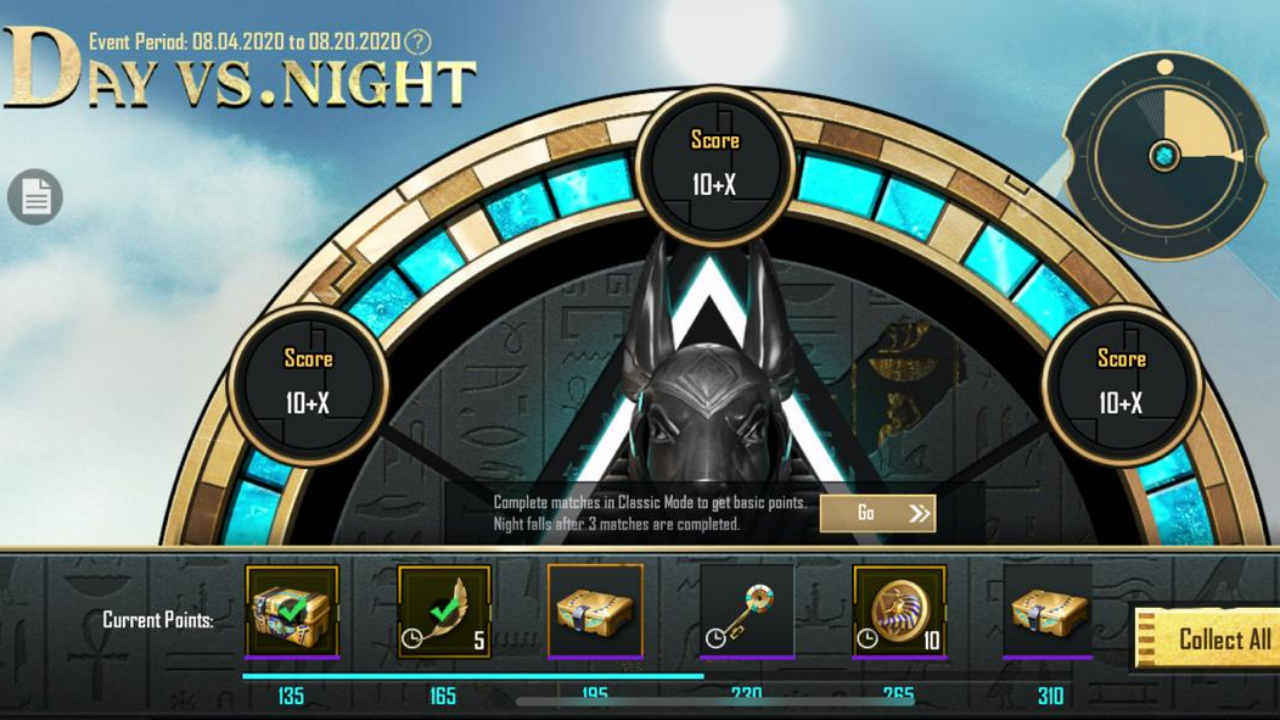 PUBG Mobile Day vs Night Event is about to come to an end in the next few days. The event is available for players till August 20 and gives players the chance to win some pretty snazzy in-game items like outfits and skins. If you haven't yet played this mode, here's what you need to know about the Day vs Night Event.
Players are tasked with completing matches in Classic Mode in PUBG Mobile in order to accumulate in-game points. The first three matches are set in the 'Day mode' and once completed, 'Night mode' gets activated. Night Mode tasks players to complete challenges in Classic Mode to get multipliers for any further points earned.
PUBG Mobile's Day vs Night Event ending in a few days
However, do note that these challenge missions must be completed before 22:00 UTC (03:30AM IST). Any challenge completed after that time will not be counted.
The points system starts from 10 points and goes onto 1000 points. Players can win a number of rewards like the Key, Ancient Coins, Feathers, and the Eternity Crate.
The Eternity Crate gives players a chance to win notable prizes like the Golden Lock Parachute skin, Hot Pizza Backpack skin, Temple Guardian set, Golden Feathers, AG Currency, and Ancient Coins.
You can check out the video below for more info.
Besides this, PUBG Mobile also has a bunch of other events all through the month of August. This includes the new Ancient Secrets game mode that introduces puzzles and boss battles. You can learn more about that here.